Here we will take a look at Different degrees of saying DON'T in Thai.
#1 อย่า (yàa)
The easiest equivalent of don't is definitely อย่า 'yàa'. Let's see some examples.
Don't eat the cake in the fridge, it's your younger sibling's
อย่ากินเค๊กในตู้เย็นนะ ของน้อง
yàa gin káyk nai dtôo yen ná · kŏng nóng


Don't go
อย่าไป
yàa bpai
#2 ห้าม (hâam)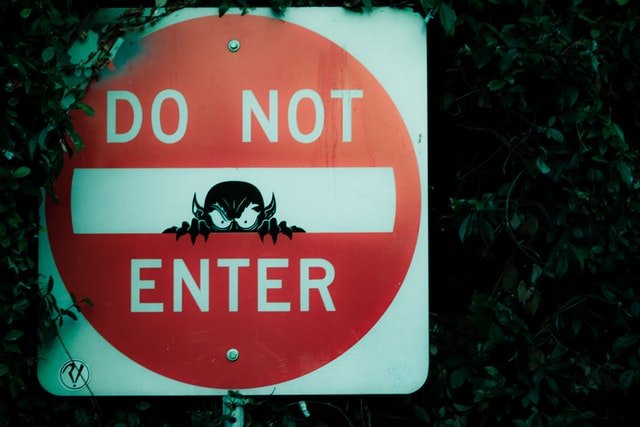 But what if you want to go a degree higher then just DON'T. More like YOU ARE NOT PERMITTED, FORBIDDEN!. This kinda feeling needs another word. Here I introduce ห้าม (hâam) which means someone is not permitted to do something. You will see a lot of signs on the street saying:
Forbidden to smoke
ห้ามสูบบุหรี่
hâam sòop bù-rèe


Forbidden to park the car
ห้ามจอดรถ
hâam jòt rót


You are not permitted to bully your younger brother.
ห้ามรังแกน้องนะ
hâam rang gae nóng ná
#3 เด็ดขาด (dèt kàat)
The harshest DON'T in Thai is เด็ดขาด (dèt kàat) because this word usually comes with consequences. If you do something you will definitely be punished. Let's take a look at some examples.
You must not go out or else you will get spanked
อย่าออกไปเด็ดขาด ถ้าไม่งั้นจะถูกตี
yàa òk bpai dèt kàat · tâa mâi ngán jà tòok dtee


Completely forbidden to smoke or else you will get scolded
ห้ามสูบบุหรี่เด็ดขาด ถ้าไม่งั้นจะถูกว่า
hâam sòop bù-rèe dèt kàat · tâa mâi ngán jà tòok wâa