Many students ask me "what's the difference between ปา (bpaa) and โยน (yohn)?" – since both words mean to throw.
In fact, there are more ways for the word 'to throw' in Thai. All of the ways depict different methods of throwing.
In this article, I will explain all the ways and give you examples.
โยน (yohn)
โยน means underhand throw. You need to hold the thing in your hand with palm facing up and then launch it. Take a look at the image: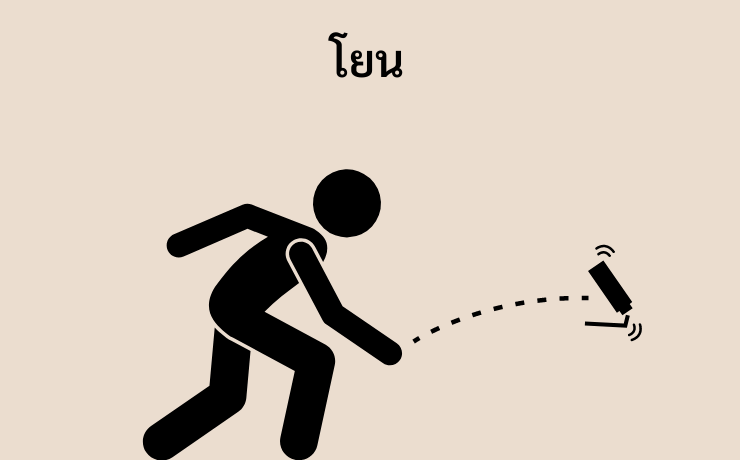 Examples:
Throw the ball to me softly.
โยนลูกบอลมาเบาๆ
yohn lôok bon maa bao bao


Whoever throws the ball the highest wins.
ใครโยนลูกบอลได้สูงที่สุดชนะ
krai yohn lôok bon dâai sŏong têe sùt chá-ná
ปา or ขว้าง (bpaa or kwâang)
ปา and ขว้าง both mean overhand throw. With this, you need to have your palm facing down when you attempt to throw.
ปา and ขว้าง is normally a stronger throw than โยน. For example, when a pitcher in baseball throws the baseball, he/she is ปา or ขว้าง.
Take a look at the image below.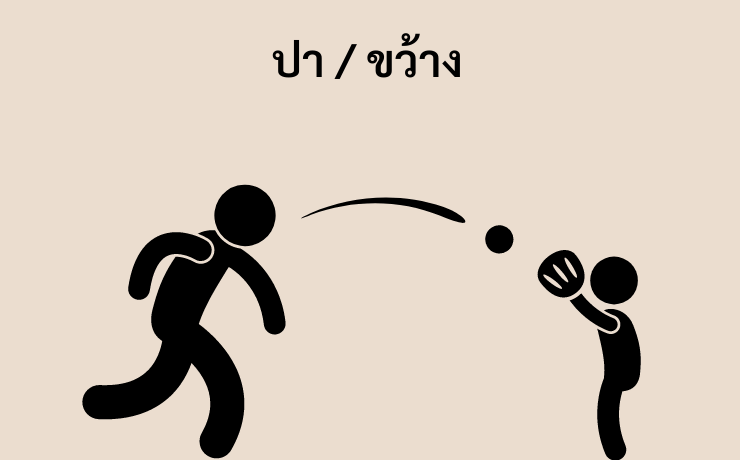 Examples:
Throw the bone that way.
ปากระดูกไปทางไหน
bpaa grà-dòok bpai taang năi


Throw a stone at a dog.
ขว้างก้อนหินใส่หมา
kwâang gôn hĭn sài măa
เขวี้ยง (kwîang)
เขวี้ยง is similar to ปา and ขว้าง but stronger. You use more force to throw.
Examples:
Throw the ball with anger at the referee's face.
เขวี้ยงลูกบอลใส้หน้ากรรมการด้วยความโกรธ
kwîang lôok bon sâi nâa gam-má-gaan dûay kwaam gròht


Throw the computer to the ground hard.
เขวี้ยงคอมลงพื้นอย่างแรง
kwîang kom long péun yàang raeng
ทุ่ม (tûm)
ทุ่ม also means to throw but is only used in two different situations.

First: 'throw-in' in a soccer game. In Thai, we say 'ลูกทุ่ม' (lôok tûm). The action of throwing the ball in during a throw-in is called ทุ่ม.
Second, during wrestling, when you throw someone to the ground, this action is also called 'ทุ่ม'.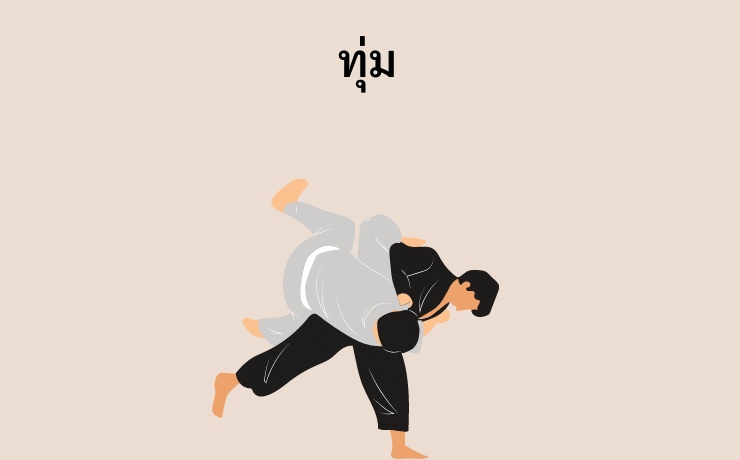 Examples:
The soccer player throws the ball from the side of the field.
นักฟุตบอลทุ่มบอลจากข้างสนาม
nák fút bon tûm bon jàak kâang sà-năam


The boxer takes hold of the opponent's arm and then throws him to the ground.
นักมวยจับแขนอีกฝ่ายแล้วก็ทุ่มลงบนพื้น
nák muay jàp kăen èek fàai láew gôr tûm long bon péun
สาด (sàat)
สาด is used only when you refer to throwing water or other liquids.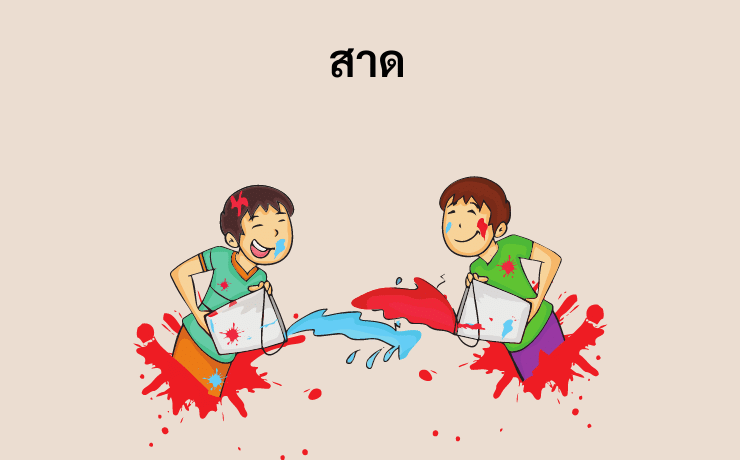 Example:
Kids throw water at each other
เด็กๆสาดน้ำใส่กัน
dèk dèk sàat náam sài gan


On Songkran day everyone throws water at each other
วันสงกรานต์ทุกคนเล่นสาดน้ำกัน
wan sŏng-graan túk kon lâyn sàat náam gan
ทิ้ง (tíng)
ทิ้ง is only used when you want to throw garbage/trash.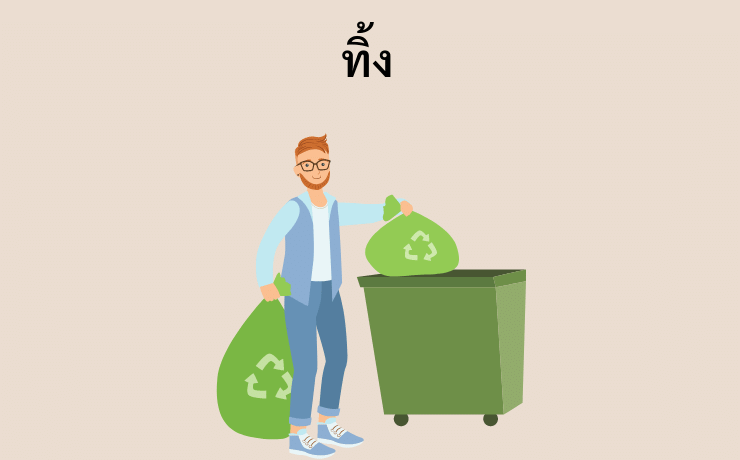 Examples:
Prohibited to throw garbage here.
ห้ามทิ้งขยะที่นี่
hâam tíng kà-yà têe nêe


Help me throw this garbage, please.
ช่วยเอาขยะไปทิ้งหน่อย
chûay ao kà-yà bpai tíng nòi
---
I have a video explaining all of this here:
I believe that now you have learned all ways to say to throw in the Thai language. Remember how each word gives off a different image and use them accordingly.
Thank you and see you!