In this article, you will learn the vocabulary to talk about your family in Thai. We will go over the family members and I will provide example sentences.
Family ครอบครัว krôp krua
If you want more information, such as other ways Thais might say the family members then click on each link for a more detailed explanation on each family member in Thai.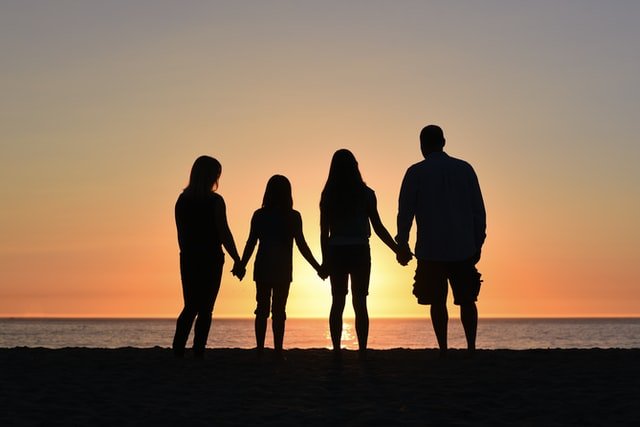 Example Sentences
I have a large family. I have a younger brother, an older sister, 4 uncles, and 5 aunts.
ฉันมีครอบครัวใหญ่ ฉันมีน้องชาย 1 คน, พี่สาว 1 คน, ลุง 4 คน, และป้า 5 คน
chăn mee krôp krua yài · chăn mee nóng chaai nèung kon · pêe săao nèung kon · lung sèe kon láe bpâa hâa kon


My grandparents live with my cousins.
ปู่ย่าของฉันอาศัยอยู่กับลูกพี่ลูกน้องของฉัน
bpòo yâa kŏng chăn aa-săi yòo gàp lôok pêe lôok nóng kŏng chăn


My uncle's niece has 2 younger brothers.
หลานสาวของลุงฉันมีน้องชาย 2 คน
lăan săao kŏng lung chăn mee nóng chaai sŏng kon