In Thailand, Halloween isn't considered a holiday. Malls might put decorations and bars might have Halloween events but aside from that, it's pretty much non-existent.
Having said that, let me teach you some Halloween related vocabulary in Thai.
To say Halloween in Thai you would say วันฮาโลวีน (wan haa-loh-ween). วัน (wan) means day, and ฮาโลวีน is simply Halloween pronounced in a Thai accent.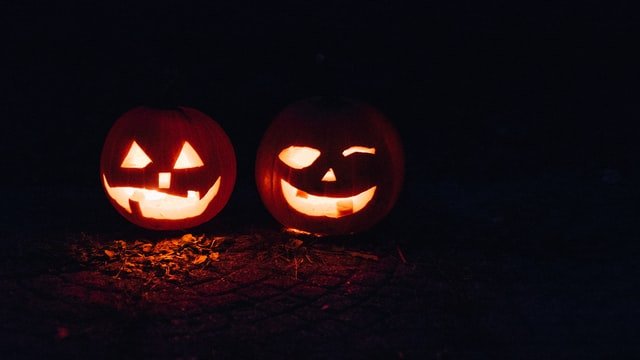 Thai vocabulary related to Halloween
Halloween
วันฮาโลวีน
wan haa-loh-ween


Costume
ชุดแต่งกาย
chút dtàeng gaai


Mask
หน้ากาก
nâa gàak


Candy 🍬
ลูกกวาด / ลูกอม
lôok gwàat / lôok om


Ask for Candy
ขอลูกกวาด / ขอลูกอม
kŏr lôok gwàat / kŏr lôok om


Pumpkin 🎃
ฟักทอง
fák-tong


Ghost 👻
ผี
pĕe


Witch
แม่มด
mâe mót


Monster
สัตว์ประหลาด
sàt bprà-làat