Easter is a celebration of Jesus Christ's resurrection. Since Thai's are 94% Buddhist, Easter is not commonly celebrated in Thailand.
However, I will teach you how to say Easter in Thai and talk about Easter related vocabulary.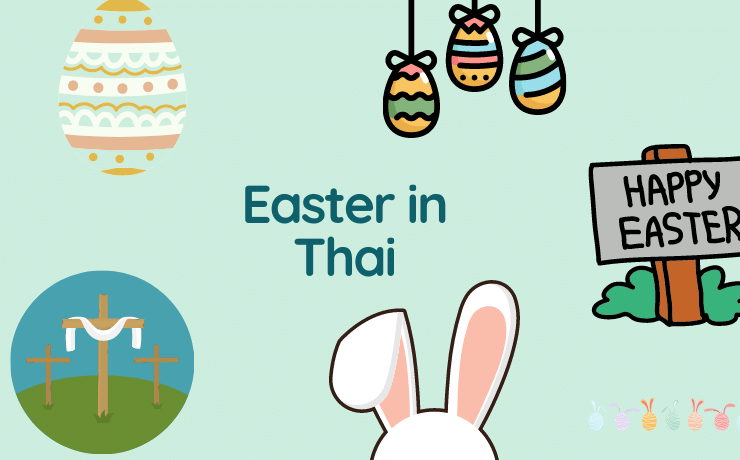 Happy Easter in Thai is สุขสันต์วันอีสเตอร์ (sùk-săn wan èes-dtêr). Let's break that word down.
สุขสันต์ (sùk-săn) by itself means to be happy but it is typically used before most holidays meaning happy valentines, merry Christmas, etc.
วัน (wan) means "day".
อีสเตอร์ (èes-dtêr) is the way Thais pronounce "Easter". Essentially, it is Easter with a Thai pronunciation.
Easter related vocabulary words in Thai
Easter
อีสเตอร์
èes-dtêr


Christianity
ศาสนาคริสต์
sàat-sà-năa krít


Religion
ศาสนา
sàat-sà-năa


Sunday
วันอาทิตย์
wan aa-tít


Bunny/Rabbit
กระต่าย
grà-dtàai


Resurrection
การฟื้นคืนพระชนม์
gaan féun keun prá chon


Jesus Christ
พระเยซูคริสต์
prá yay-soo krít
---
I hope you now know how to talk about Easter in Thai language!.