Thai people are in love with comedy movies. There are a lot of really funny, lovely and beautifully filmed movies. Here is the list of 5 MUST WATCH Thai movies about love comedy from NETFLIX. You can also find some of them on youtube. Here you go, first up NUMBER 5.
5) Back to the 90s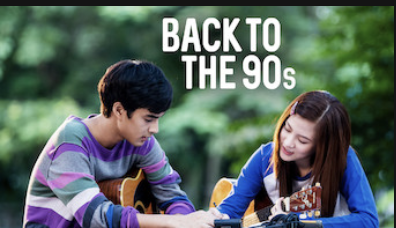 The story is about a young high school student whose parents are always arguing. He doesn't have a good relationship with his dad. One day he was accidentally transported back to the 90s when his parents were still high school students. He came to know about the happy and sad side of his parent's love. And finally falls in love with a girl that fell in love with his dad.
4) Love Destiny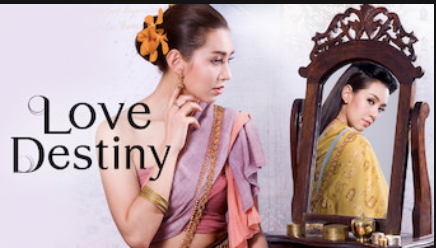 This is not actually a movie, it's a historic drama with 16 episodes but it's worth mentioning because at the time when the movie was screening its final episode there was literally no cars on the street because everybody stayed home waiting in front of their TV. This drama is loved by Thai people and foreigners alike.
It's a historic drama meaning, yes, the language used contains many things that are not used nowadays in spoken Thai. But listen, the main character, Karaked, was transported back to the Ayutthaya era due to a car accident. She, just like us, is from this era we are in and she also has trouble fitting in and adapting to the language of that epoch. Here, you as Thai learners can really benefit from Thai culture and rich languages of the past and the clash with the culture and languages of today's Thai. Seems interesting right? Go check it out.
3) Hello Stranger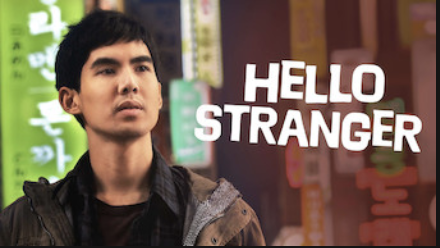 Hello Stranger is an amazingly funny love comedy movie that takes place in Korea. Many years ago (until now) there was a Korean drama craze period where all Thai women fell in love with Korean actors. The female character was a drama fan who came to Korea just to visit where her favorite film took place. The guy, recently broke up with his girlfriend, ended up in Korea ALONE because of the ticket bought for his honeymoon months ago. Here in Korea, the funny story takes place. The two stick together (more like he sticks to her) and many many fun stories happen in her Korean friend's home, at the wedding, in the restaurant, in the casino. It's one of a must-see movie.
2) Bangkok Traffic Story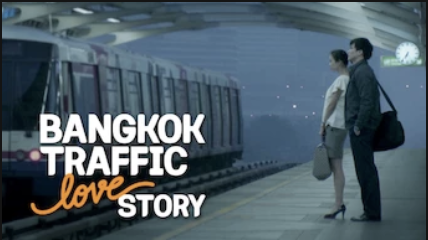 If you want to see what Bangkok life is like, here, the movie takes you to right in the center of the city where the skytrain is. Thais call it BTS, hence, Bangkok Traffic Story. It's a little love story between a young woman who, being in her 30s, feels desperate to find someone to get married to. One day she was drunk, drinking out with her friend, on the way back she had a car accident. When she arrives home she got scolded and her father forbids her to use the car. So she has to go to work by public transportation. The male character works as an engineer for BTS, the skytrain, where the love stories begins.
1) The Teacher's Diary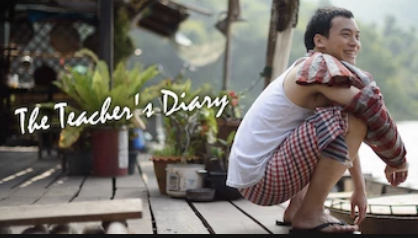 Here is a story about two teachers. Ann, the female character, has a 3 star tattoo on her arm and was asked to erase them but she would not. Because of this, she was sent to teach at a floating school in a lake in the middle of nowhere. There were only 7 students! There was a frog stuck in the water faucet, a dead body stuck under the school that scared off the students, a strong storm that destroyed the roof, etc. Here she writes all her stories in her diary.
Song, the male character, came to the school a year later and found that diary. He fell in love with her stories hence Ann. During the term break, he tries to go and find her in person. He realized that she is getting married. What's going to happen next. Will this be a happy ending?… gotta find out!